I recently had the chance to do a 2-hour Javascript evangelism talk at Dassault Systèmes. Unfortunately the presentation has not been recorded. I reused my the presentation I did at EPITA at the beginning and added a second part with a lot of demos. I've written down notes about the second part so you can get an idea.
Developer Tools
CSS
HTML and CSS were traditionally used to make websites and forms. We can now make completely different things.
Canvas
Canvas is just a rectangle where you can manipulate each pixel's color.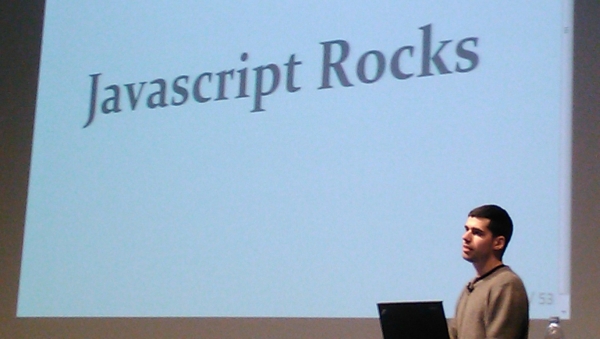 SVG
SVG let you manipulate vector graphics such as line, curve, circle ...
WebGL
WebGL is an implementation of OpenGL in the browser. It let us use the graphical card from Javascript.
Performance
Javascript performance are impressively improving from months to months. It is now possible to write computing intensive programs and make them run at decent speed.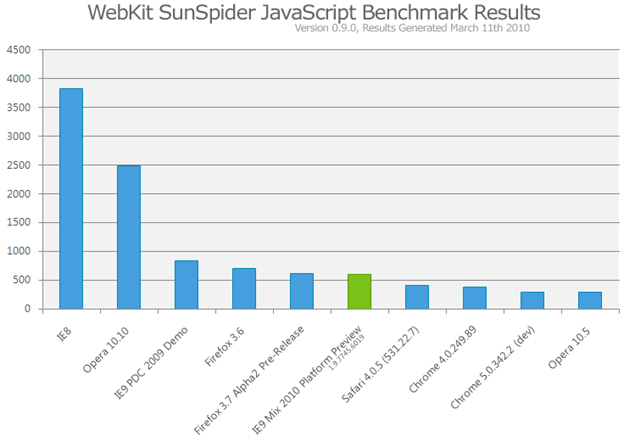 Conclusion
It is now possible to write the same complex applications we seen in the past in the browser. And it gives one huge added value: interactivity. There's absolutely nothing to install, you just have to give a link! You can combine all the render options such as HTML, CSS, Canvas, SVG and WebGL to make your program.
The next talk I'm going to do is at the JSConf! I hope to see you there!

Twitter feed
as well.